Winter is coming. That phrase has more meaning than the popular GOP reference. It holds especially true for the fitness enthusiasts. Winter is a special time which has immense benefits if you are looking to enhance your bulk.  If you get Workout Solution, you can improve your health.
Winter, with the cold temperature, tends to make men more lethargic. This is a fact. It can lead to us slacking in the regular workouts. This can result in collecting weight, where you don't want it.
How to make workouts in winter more efficient and effective?
Follow these 5 top winter workout tips for men in 2017, as suggested by expert fitness trainers and health professionals.
1.What to Wear?
Wear multiple layers of thin clothes, rather than choosing to wear one thick piece of clothing. Multiple layers of clothing allow you to take off a few pieces and still have proper insulation from the cold. Whereas when you wear a single item of winter clothing, such as a jacket, you don't have the same option.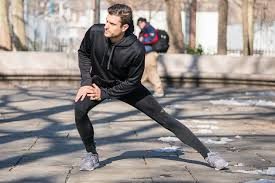 Synthetic fabrics are known for ideal insulation, so choose clothing which will not only keep you warm but also keep you dry. These are flexible and do not restrict movement. As intense perspiration during a workout runs the risk of causing hypothermia, wearing multiple layers of clothing made from synthetic fibers provides effective protection from cold.
2.When to Workout?
Working out in winters tends to seem a rushed process. As the days tend to become shorter, it gets difficult to adjust your workout regiment into the day.
It helps if you set a special goal just for the winter season. It could be the aim to put on a few inches around your arms or to run a marathon. Ensure that the goal is realistic and achievable. This will help you to prepare for a beautiful beach body in the next summer.
3.Where to Workout?
Unexpectedly, experts are of the opinion that a workout outdoors in the winter months is an effective way to ensure a more intense workout.
According to the principle, your body needs to work harder in the cold to maintain a suitable body temperature. This, in turn, results in more calories being burned through an intense workout session.
4.How to Workout?
Longer warm-up sessions are advised by fitness experts in the winters. The colder temperature requires a comparatively long time to get the important muscles and joints in the body to warm up. Insufficient warm up in winter is known to frequently cause injuries, such as sprains and strains.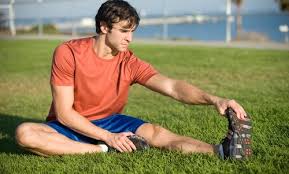 Experts advise to start any workout session in the winter months with at least 10 to 15 minutes of gradually intensifying warm-up, including cardio and stretching exercises.
5.How to finish Winter Workouts?
Many times, we tend to ignore the otherwise important cooling-down exercise in winter after a workout. This behavior is set on the belief that the colder ambient temperature will help to cool down the body. This often results in sore and cramped muscles.
Expert advice suggests that cooling down after a workout session in winter is important as in other seasons. This set of exercises help the body to cool down at an ideal rate. This helps to ensure better and faster recovery of muscles, avoid sore muscles and cramps and also helps to remove harmful lactic acid from the body. Cooling down also helps in maintaining the flexibility of the body.
These are the 5 top winter workout tips for men in 2017. These are to ensure that you get the best workout in these cold months and come out with a better and more bulked up body.